Congratulations on your recent engagement! The next step in planning your special day is finding the perfect venue to host your ceremony and reception. The Historic is an ideal choice for couples looking for a beautiful and versatile event space. Located in downtown Palestine, Texas, just a short distance from both Dallas and Houston, our venue offers state-of-the-art facilities and is surrounded by the natural beauty of East Texas. Whether you're planning an intimate ceremony or a grand reception, The Historic has the space and amenities to make your wedding day unforgettable. Book your visit today and let us help you create lasting Historic memories.
So, you just answered yes to one of the most important questions in your life, which is the first step to starting a lifelong union. Are you in need of a wedding venue that will capture your perfect ceremony and reception? Well, you don't need to look any further than The Historic. We are a beautiful event center located in downtown Palestine, Texas, next to the Texas Theatre. We are between Dallas and Houston, deep inside beautiful East Texas. Our venue is only a few hours from other major cities. Our state-of-the-art event space is tough to beat. Come check it out for yourselves, and let's create some historic memories!
The Historic is a one-of-a-kind, beautiful, classic, and charming wedding and event venue space right in the heart of Palestine, Texas. The Texas Theatre is right next to the Historic, making our venue a coveted location. Not only are we near great entertainment and flavorful food, but our space is very ample. If you are celebrating a life event in East Texas, look no further than The Historic.
Our Wedding Package Pricing
The Historic offers a couple of wedding packages: a Friday or a Saturday package, an elopement package, and a vow renewal package. Keep reading to learn about our pricing!
Our Wedding and Other Special Event Services
We know that planning a wedding or other celebration is a lot of work. There are many details to take into consideration and you need experts on your team to make the planning go as smoothly as possible and to turn your dreams into reality. The Historic offers a variety of services and recommendations to help you create an unforgettable celebration.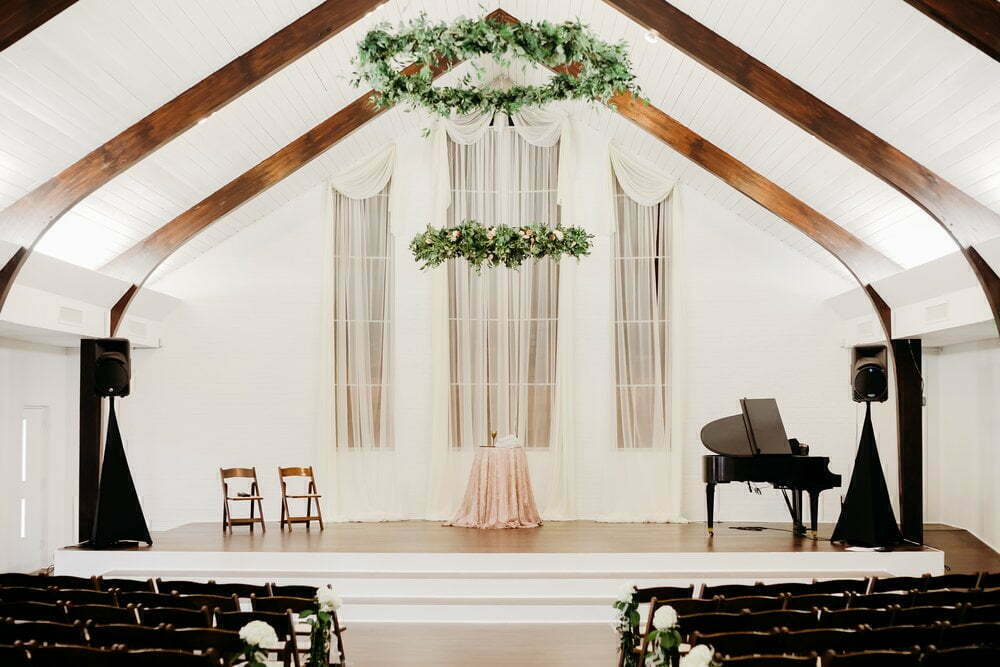 Wedding Services
Our team can help you plan out your wedding and get all of the details straight. Keep reading to learn everything you need to know about hosting a wedding at The Historic.
Event Services
We can host all kinds of events at The Historic, including corporate events, birthday parties, baptisms, and more!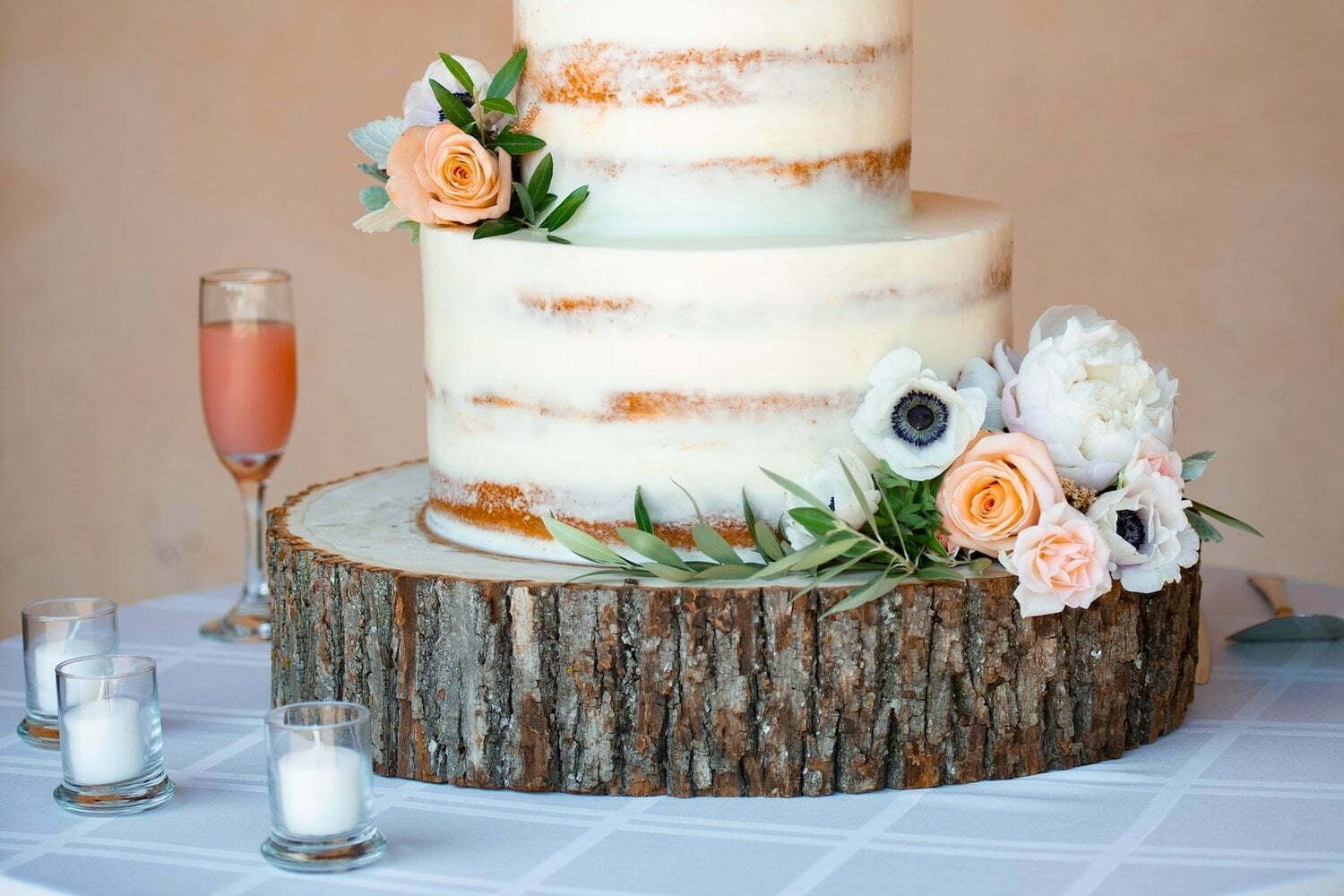 Vendors
The Historic has a trustworthy list of vendors to assist you with your big event.

Wedding Coordinator and Day-Of Wedding Coordinator
A wedding coordinator or a day of coordinator will alleviate a lot of the stress when it comes to wedding planning! Lauren Vaughan is our day-of wedding coordinator. She will help you coordinate the wedding of your dreams.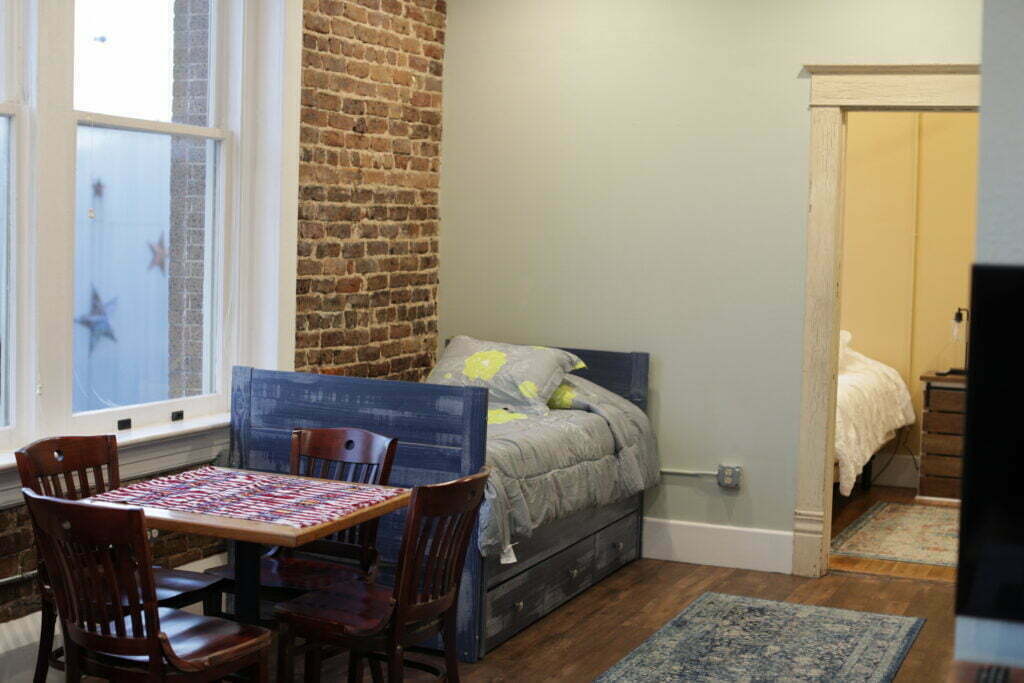 Lodging
We offer lodging options for your guests!

Why You Need Our Dining Service
Hosting an event at The Historic is already a special occasion, but adding a dining experience to your event takes it to the next level. Our culinary team takes pride in using the freshest ingredients to create dishes that will tantalize your taste buds. With a menu that can be customized to fit your needs, you and your guests are sure to have a memorable dining experience.
What Our Past Customers Are Saying
Take a look at what our past clients have to say about their experiences in our event venue. We can't wait to hear your story too!
We offer childcare for all events! It is included in the package cost for weddings and elopements. There is an added fee for non wedding events. The childcare services are provided by The Little Pioneer School. The staff is highly trained and experienced and is happily ready to provide a hand while you attend your event. We trust in this childcare provider, and you can rest assured that your children will be in great hands.
Additionally, when you book one of our recommended vendors, you can find some amazing exclusive deals. Not to mention, they have earned our utmost trust and we can ensure a great experience when you entrust them with your special day.

Let's Create a Night to Remember
Life is an event, so let's make it memorable. Something historic. We are the premiere event center for weddings, birthday celebrations, anniversaries, graduations, live music events, baptisms, and more in Palestine, Texas, and surrounding areas. Cherish beautiful moments in life with the people you love. 
We will help you create special and historic memories with your friends and family. We host open houses regularly, so keep your eyes on the lookout for those on our Facebook and Instagram! We also offer complimentary tours throughout the year. Give us a call or send us a message to schedule your tour or to learn more about our services!
Whether you need an event venue for a wedding, graduation, birthday party, live music, or anything in between, The Historic is the perfect venue. It is located next to the Texas theatre in Palestine, Texas, right in the heart of downtown. Get in touch with our staff to schedule a tour today or to learn more about our packages! Let's make your event memorable.
If you are interested in hosting your wedding at The Historic, please click the button below and fill out your information to download our pricing pamphlet.
If you are looking to host a graduation, birthday party, live music, or anything in between at The Historic, we would love to hear from you. Please click the button below to fill out our contact form.